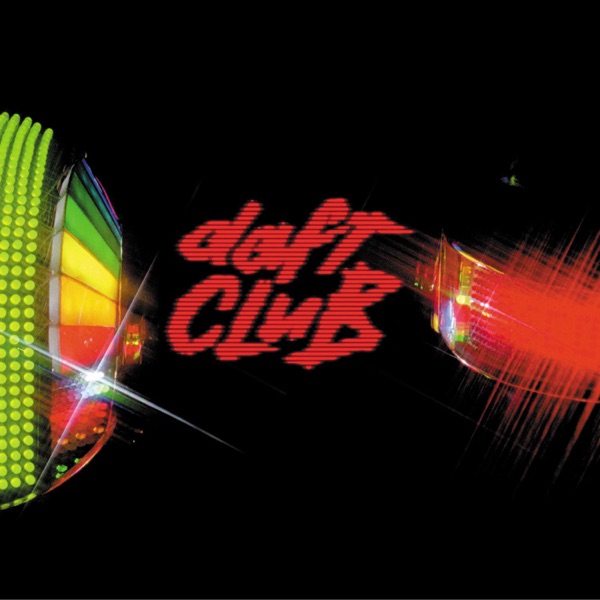 ℗ 2003 Daft Life Ltd under exclusive license to Parlophone Records, a member of Parlophone Group / Labels, a division of Parlophone Music France
Daft Club Tracklist:
I personally don't care for it because the remixes don't add anything good, they only take away from the originals. Don't bother getting this.
I thought it would be "fun" to get a "remix." The iTunes sample of the song doesn't cover what really changes with the track. So, don't buy this. That's basically it. And I didn't listen to the other tracks, I just bought the Digital Love remix. It's a terrible "remix.". A remix? It's just a few extra beats and a choppy cluster-f of skips at one part of the song. It's bad and this album should feel bad. Stay away.
Out of curiosity for the old music and media I used to watch as a child of the early 2000s, i went back to listen to the entirety of Discovery. And i was quite happy to hear it was, in fact, amazing and that my 5 year old mind did, in fact, have good taste, despite my peers sneering otherwise. I then proceeded to watch the entirety of Discovery's film counterpart, Interstella 5555. It was transcendent. It was beautiful. It was art. No other words can do the anime film justice. So if two out of three Discovery related projects were great, surely three out of three isnt too much to ask for, right? Wrong. Every single remix and reimagining from this remix album decides to mute the strengths of each song and instead showcase a bunch of remixers that really should have never gotten their hands on the material. The biggest strike out has to be Romanthony's acoustic piece of the brainwashingly catchy One More Time, but the Neptunes of all people here should have known better. If you love Discovery, Daft Punk or Daft Punk and Leiji Matsumoto's Interstella 5555, then stay far away. Seriously.
It's like the people who remix these songs all seem intent upon completely decimating the source material. To listen to Daft Club front-to-back is absolutely terrible. It's pointless to exaggerate here. You will watch a loved one be physically dismembered.
This is one of those albums that just blows you away. I love it and will forever be a true daft punk fan. This is a must buy! You won't be disappointed if you are a fan.